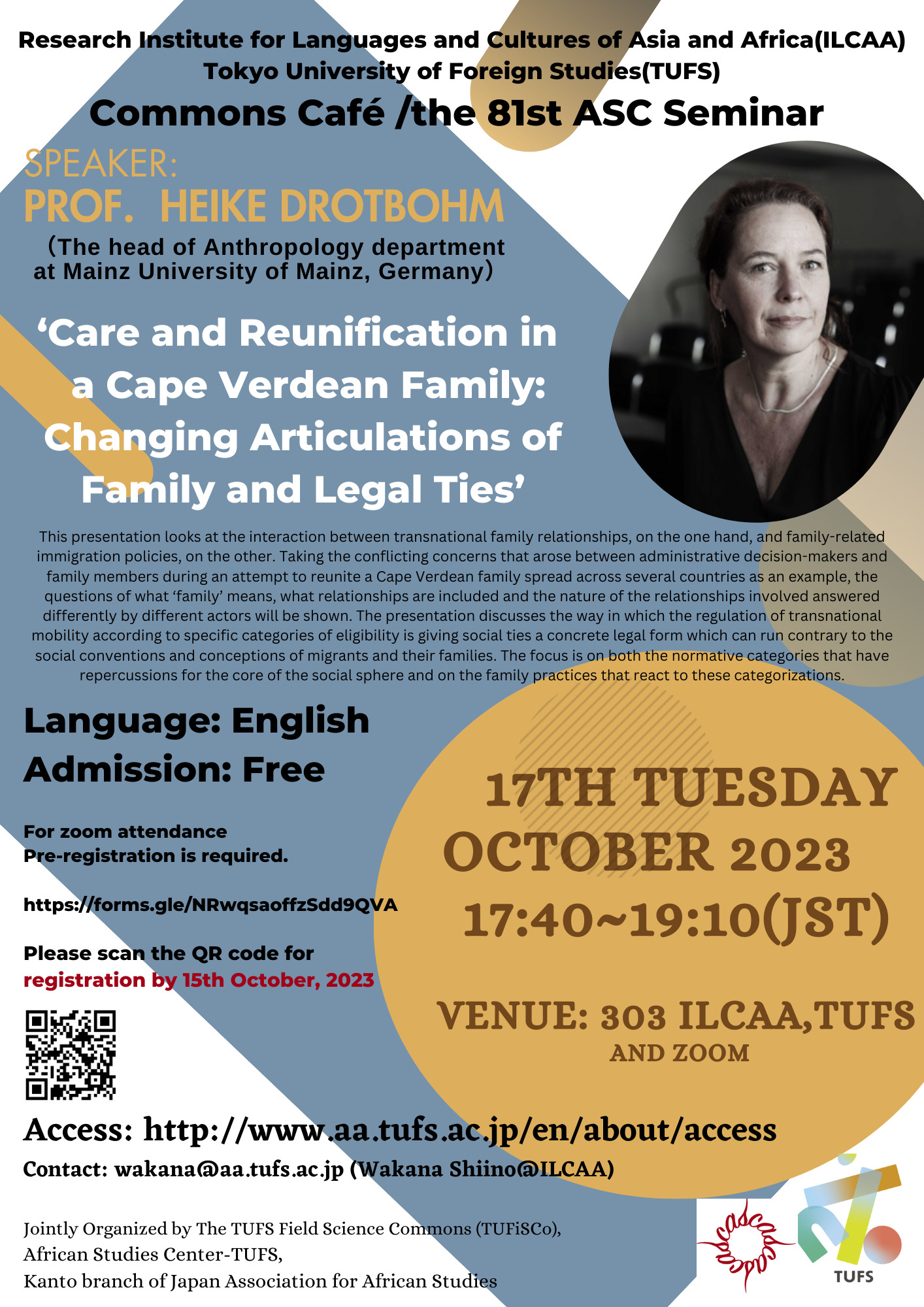 'Care and Reunification in a Cape Verdean Family: Changing Articulations of Family and Legal Ties'
The presenter: Prof. Heike Drotbohm (

The head of the Anthropology department

at Mainz University of Mainz, Germany)
This presentation looks at the interaction between transnational family relationships, on the one hand, and family-related immigration policies, on the other. Taking the conflicting concerns that arose between administrative decision-makers and family members during an attempt to reunite a Cape Verdean family spread across several countries as an example, the questions of what 'family' means, what relationships are included and the nature of the relationships involved answered differently by different actors will be shown. The presentation discusses the way in which the regulation of transnational mobility according to specific categories of eligibility is giving social ties a concrete legal form which can run contrary to the social conventions and conceptions of migrants and their families. The focus is on both the normative categories that have repercussions for the core of the social sphere and on the family practices that react to these categorizations.
Day and Time: 17th Tuesday October 2023 17:40~19:10(JST)
Venue: 303 ILCAA, TUFS and Zoom
Language: English
Admission: Free
Access: http://www.aa.tufs.ac.jp/en/about/access
Contact: wakana[at]aa.tufs.ac.jp (Wakana Shiino@ILCAA)
For zoom attendance :Pre-registration is required.
https://forms.gle/NRwqsaoffzSdd9QVA
Please scan the QR code for registration by 15th October, 2023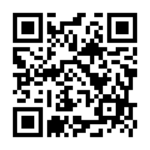 Jointly Organized by The TUFS Field Science Commons (TUFiSCo), African Studies Center-TUFS, Kanto branch of Japan Association for African Studies