JSPS Uganda-Japan Bilateral Joint Research Project:Diversification and Reorganization of 'Family' in Uganda(Wakana Shiino &Mpyangu Christine Mbabazi)
*        *        *
1. Date:  On 5th  Tuesday, September, 2017
2.  Venue:  College of Humanities and Social Sciences, Makerere University, Kampala
3.  Program   5th Sep, Tue
➢Opening  8:30-
Prof. Kirumira
Introduction
Dr. Wakana Shiino &Dr. Christine Mbabazi.
Diversification and Reorganization of 'Family' in Uganda: Cross-cultural analysis on economic disprepancy and potential of indigenous institutions for social security
➢Presentation (Including question for each presentation)
8:50-9:20
Dr. Yasuaki Sato
Bananas and Associated Knowledge centred on Mothers in central Uganda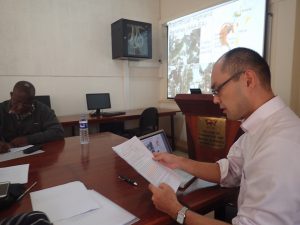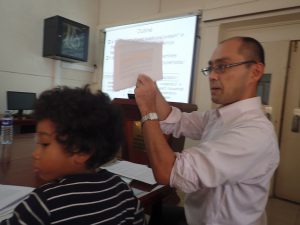 9:20-9:50
Mr. Isao Murahashi
Reorganized 'Family' and Livelihoods Strategies of South Sudanese Refugees in Uganda
9:50-10:20
Prof. Peter Atekyereza 
African Family Trends in Uganda and the Formation, Liberalization and Individualization of Family Values
10:20-10:50  Break
10:50-11:15
Mr. Ian Karusigarira
The relationship among the modern family and kinship: the case in Mbarara and Kampala
11:15-11:35
Dr. Godfrey Siu
11:35-11:55
Dr. Musana 
How the Pentecost church change the 'family' in Uganda.
12:00~13:00
LUNCH
13:00-13:30
Dr. Christine Mpyangu
  Negotiating family and kinship relationship among the Acholi in post-war Northern Uganda
13:30-13:50
Mr. Chris Opensen,
13:50-14:10
Dr. Olowo Onyango.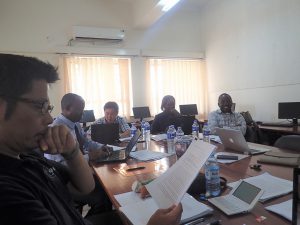 14:10~14:25
Tea Break
14:30~15:00
Wakana Shiino
House girl and 'family' in Nairobi.
15:00-15:30
Soichiro Shiraishi
Mobility and Family-ties: A case in Eastern Uganda and Western Kenya
15:30~16:00 Question and Discussion
16:00~16:30
Meeting for the project
➢Closing 16:30-16:40
Christine Mbabazi ,Soichiro Shiraishi, and Wakana Shiino
Dinner
<Paper Attendants>
Daimon Midori大門 碧
Modern Entertainment Performer Makes 'Family' in Kampala
Eri Hashimoto 橋本 栄莉
What kind of dream do the Nuer Youth have?—after their experience of conflict in South Sudan.
Hiroko Kawaguchi川口 博子
Reconstitution of Local History during Conflicts in the Northern Uganda: An aspect of experiences shared among families
Wakiko Ohira大平 和希子
Oil Development and Its Influence in Bunyoro at the household level:
Increasing land-related issues and the importance of land governance 
Kojun Hori 堀 光順 
Slope Farming and Land Holding in the Densely Populated Mountain Region in Southwestern Uganda